Enjoy the Olympic cross country day today everyone! I plan on settling in for a long morning of tv and computer coverage before I do anything remotely productive.
Bobby didn't get another round of Bute yesterday because he walked out only slightly mincy on the gravel when I took his boots off. He got another shot of Thrush Buster and a good grooming before I antagonized him with a peppermint wrapper and made him take some pictures with me. Hoepfully we'll get in a walk ride in the indoor today and I'll check with BO to see if New Farrier will be out Friday or not.
Photo Spam:
not even a bad hair day. more like a bad hair life.
"there must be a cookie in there!!!"
trying to eat the wrapper.
big dope.
Sue ended up putting Gabby down Saturday night. I feel awful for her of course, but I'm glad she finally made the call. There was honestly nothing else that could have been done. RIP, Gabriella.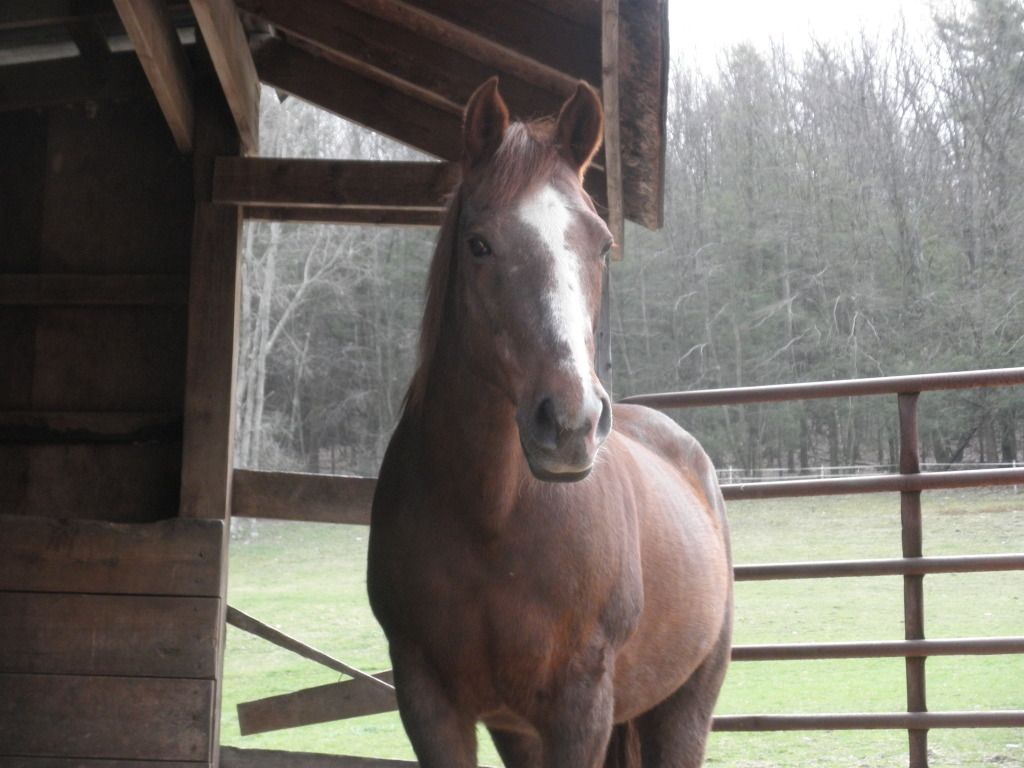 Gabby in April.