It's a day off for Robert, so what better time to do a product review on something sparkly? I think I've proven to be pretty inept at product reviews thus far, but I keep on doing them anyway. You're welcome.
Awhile ago I won a pair of custom spur straps created by
Spur of the Moment on etsy
from Stacey at
Behind the Bit
. Stacey got in contact with me right away to get my information and confirm which stone style I wanted. A day later, the owner of SOTM also emailed me to confirm again.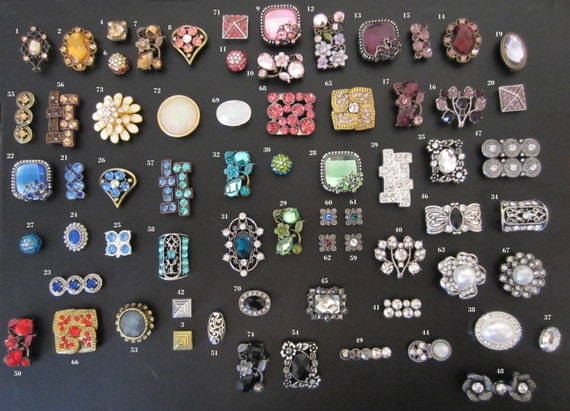 i chose number 32, but they're all fabulous.
Then I honestly kind of forgot about it. A couple weeks later, Sasha (the owner/creator) emailed me again to let me know she'd been busy showing, and that she'd be getting my order out as soon as she could. I ended it receiving it in another week or two.
Now, being the winner of a contest and getting the item completely for free, I didn't feel like I should be bothering anyone for a faster shipping date. I don't know if Sasha would have expedited the process if I'd asked, but I will say she was very prompt when I won, and I appreciated her giving me an update on her own accord on why I hadn't received the spur straps yet. That said, I also can't say if my shipping time was the norm or not.
Now for the actual product review!
at our last dressage show
The spur straps are black leather and are 18" long. The leather quality is alright. It's a little stiff, but it doesn't look cheap, and with more rides they'll probably soften up.
The decoration is also just alright. Pretty, yes, but certainly not the highest quality. The prongs that hold the stones on look a little suspect, and the embellishments around the stones are simply painted a matching blue over some also painted on gold.
The decoration is held onto the strap by a clear fishing line looking material. It's thick, and I'm actually less worried about that breaking than the stones falling off. You don't notice the line at all unless looking at it up close.
close up for details
At $30 a set, I'd probably buy these for a friend as a gift. If I wasn't as poor and/or cheap as I am, I'd also probably buy a pair for myself to switch up for shows. I love the extra bling on my boots and I've gotten several compliments on them so far. They're pretty yet subtle--two things I love--but I'm not sure how they'd hold up to every day schooling.
just ignore my sad dropped boot. the shiny!!
If you're interested in a pair, check them out
here!