Happy Breeders Cup Day! Things actually kicked off yesterday, but I'm not at all a fan of the dozen and a half new races and the two day format, so I'm having my party today. To celebrate, I thought I'd share some of my favorite races over the years since I first started watching in 1997.
Awesome Again wins the 1998 Classic.
This race was full of amazing talent: Silver Charm, Skip Away, Arch, Aweomse Again, Touch Gold, Victory Gallop... Notorious for Swain's cuh-razy drift to the outside, Awesome Again (who is one of my favorite sires) made a monster of a move that no one seemed to notice until he was winning. Look for the bay horse in the black and red silks sneak in between drifiting horses and turn on the turbo boosters in the final furlong.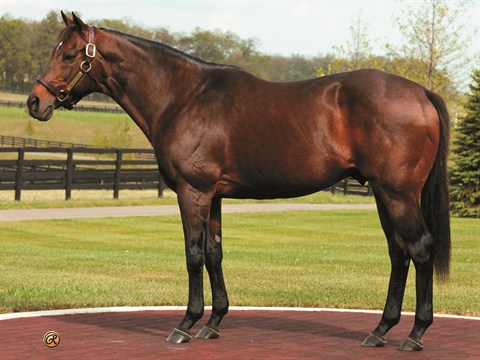 what a hunk.
Adoration sneaks off with the 2003 Distaff.
Adoration was a seriously underrated mare and second place finisher Elloluv was one of my favorites. This field was full of super talented fillies and mares, and I remember being very pleased these two ladies pulled off an upset.
adoration in the distaff.
Ghostzapper. Enough Said.
Winner of the 2004 Classic, there was seriously nothing this horse couldn't do. (And coincidentally a son of Awesome Again.)
horse of the year and now a hall of fame member.
Fantastic Light's 2001 Turf.
Watch the finish, Holy cow. Have you ever rooted louder for a second place finisher, even if you wanted Fantastic Light to win? Milan was
flying
, but Fantastic Light proved why he was
two time
Horse of the World.
winning!
2008 Juvenile Fillies.
Stardom Bound basically put the field on pause on the final turn and strolled by them. Plus, who doesn't love a grey? She went on to win a few more Grade 1s, but she was sadly pushed aside for the Rachel Alexandra fad. A super classy filly, I think.

Rachel Who?
I also recommend watching either (or both) of Tiznow's wins in the Classic. Also, of course, Zenyatta's Classic win if you want something a little more recent.